Don Connors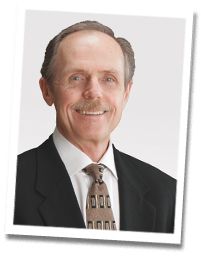 Don Connors Director, Builder Sales Purcell Murray
Don began his career in appliances at the Whirpool NCAL branch in Santa Clara, CA. initially working in the warehouse. After two years with Whirlpool he established and operated an appliance installation company for four years contracting with major appliance companies and home developers in Northern California.
In 1984 Whirlpool recruited Don to the position of Builder Territory Manager for the San Francisco Bay Area region. In 1989 after seven successful years with Whirpool Don accepted a position with the Purcell Murray Company to establish a new channel of business for the company of sales to major home developers throughout California.
Don has been an involved member of the Building Industry Association throughout his career as Chairperson of the NCAL PASS Committee for three terms, member of the Regional Board of Directors of the HBANC, active member of the Sales & Marketing Council and Associate Council committee. In 2003 Don was named Associate of the Year by the Home Building Industry of Northern California. He believes the trend in the market for suppliers of products to the building industry is for innovative ideas and premium products at reasonable prices to attract prospective homebuyers.
Email

Tel

800.892.4040 ×145
Navigate