Kevin Murray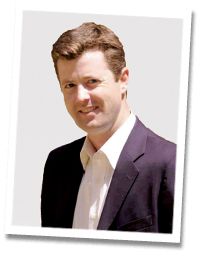 Kevin Murray Director of Marketing Purcell Murray
Kevin has worn a variety of hats during his tenure at Purcell Murray. He started working for the company part-time throughout high school and college in various capacities.
After graduating from the University of San Diego with a BA in Communications and Business, Kevin took a position as National Training Manager at ReplayTV, a start-up in Silicon Valley, before returning to Purcell Murray in 2001, as Territory Manager. In 2004 he was promoted to Director of Marketing.
Since that time, Kevin has utilized his background in communications along with his passion for integrated marketing to build Purcell Murray's industry influence. His unique background and extensive experience with the company have allowed him to take its marketing to a new level.
Email

Tel

800.892.4040 ×134
Navigate